"Cheers to an unforgettable journey!!"
-Benju Bagale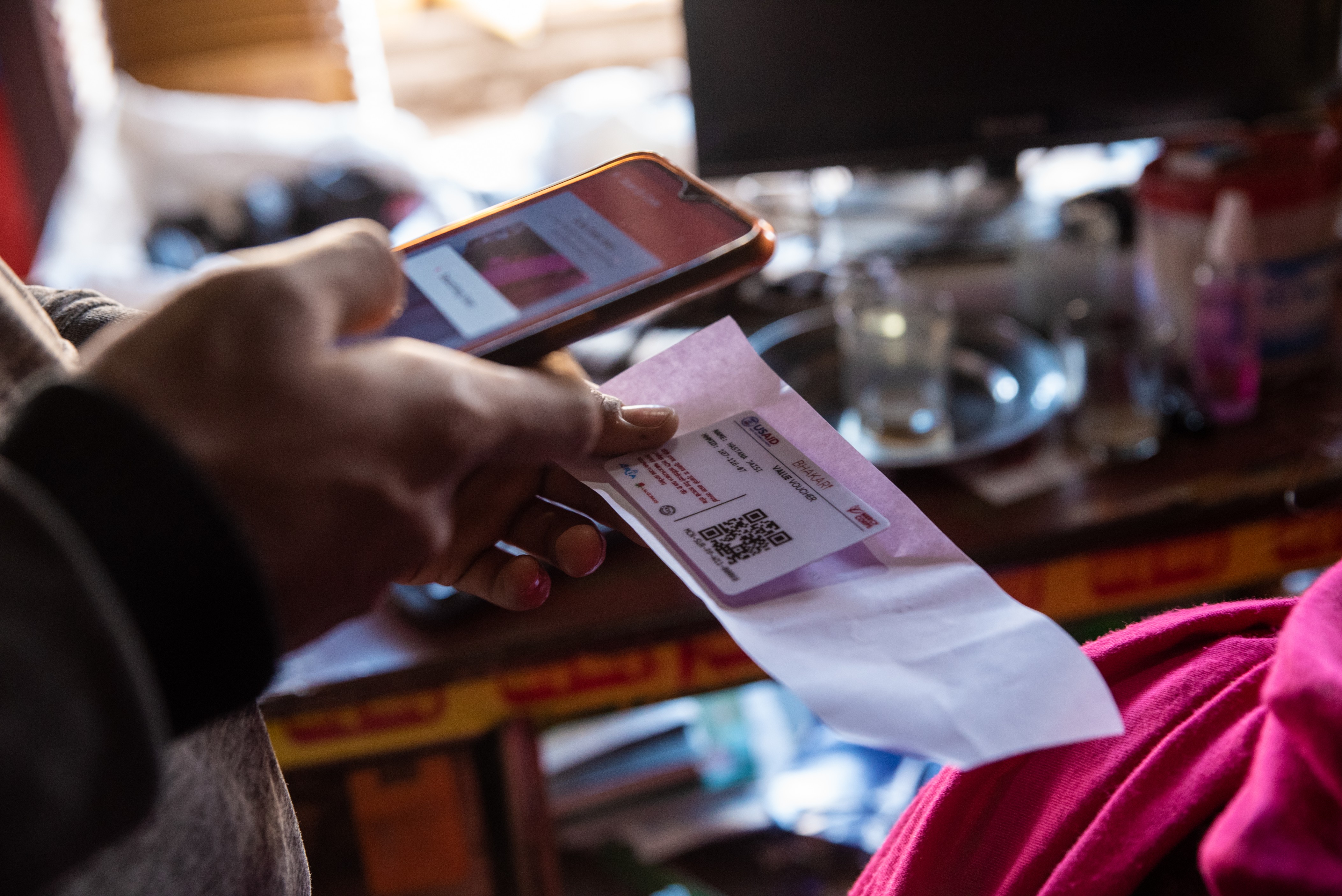 Reflecting on our partnership with Mercy Corps Nepal for the BHAKARI program fills me with a mix of emotions. This partnership has significantly advanced the digitalization of CVA projects in remote areas of Karnali and Sudurpaschim provinces through the innovative Laligurans software. We embarked on this journey together with enthusiasm and a shared vision, and throughout the project, we witnessed remarkable dedication and hard work from both teams.
The journey was not without its challenges, as any great endeavor encounters hurdles along the way. Key challenges we faced were the geographical remoteness of the areas and limited internet connectivity. However, it was precisely through these challenges that we grew as a team, utilizing technology and creativity to overcome barriers. During my journey with the BHAKARI program, I had the incredible opportunity to travel to these remote areas for fieldwork. This experience allowed me to witness the impact of digital solutions together with Mercy Corps and its implementing partners (IPs) teams working tirelessly on the ground. Together, we overcame obstacles and achieved success for digital transformation in carrying out humanitarian assistance in rural areas while strengthening our relationship and collaborating to achieve our shared goals. The time spent in the field not only enriched my professional growth but also left a profound impact on my personal growth. It was a true honor to journey through this transforming adventure with the BHAKARI team and establish enduring relationships with Mercy Corps' outstanding team members.
The moments of triumph and success were celebrated together, and the setbacks served as valuable learning opportunities that made us stronger. As the project comes to an end, we feel a sense of pride and accomplishment. We have accomplished so much together, and the impact of our collaboration will be felt for years to come. One of the highlights was winning the USAID digitech award with the efforts put on together by teams of Mercy Corps, IPs, Viamo and Aria Technologies. Our partnership has left an indelible mark on all of us, fostering not only professional growth but also personal bonds that I am certain will endure beyond this project.
I want to express my heartfelt gratitude to BHAKARI team for the wonderful closing-out ceremony. The appreciation shown to all partners, including us, was truly heartwarming. It reaffirms the significance of the relationships we have built throughout this journey and the value of working together as a united force. Your thoughtfulness and acknowledgement have left a lasting impression, and I am deeply thankful for the opportunity to have been a part of this incredible partnership.
As we bid farewell to this chapter, I am excited for what the future holds for both our organizations. May we continue to forge new paths and tackle challenges with the same spirit of collaboration and determination. Thank you once again for an unforgettable partnership, and here's to the bright opportunities that lie ahead! 🤝🌟