MunshiG
Technology: Flutter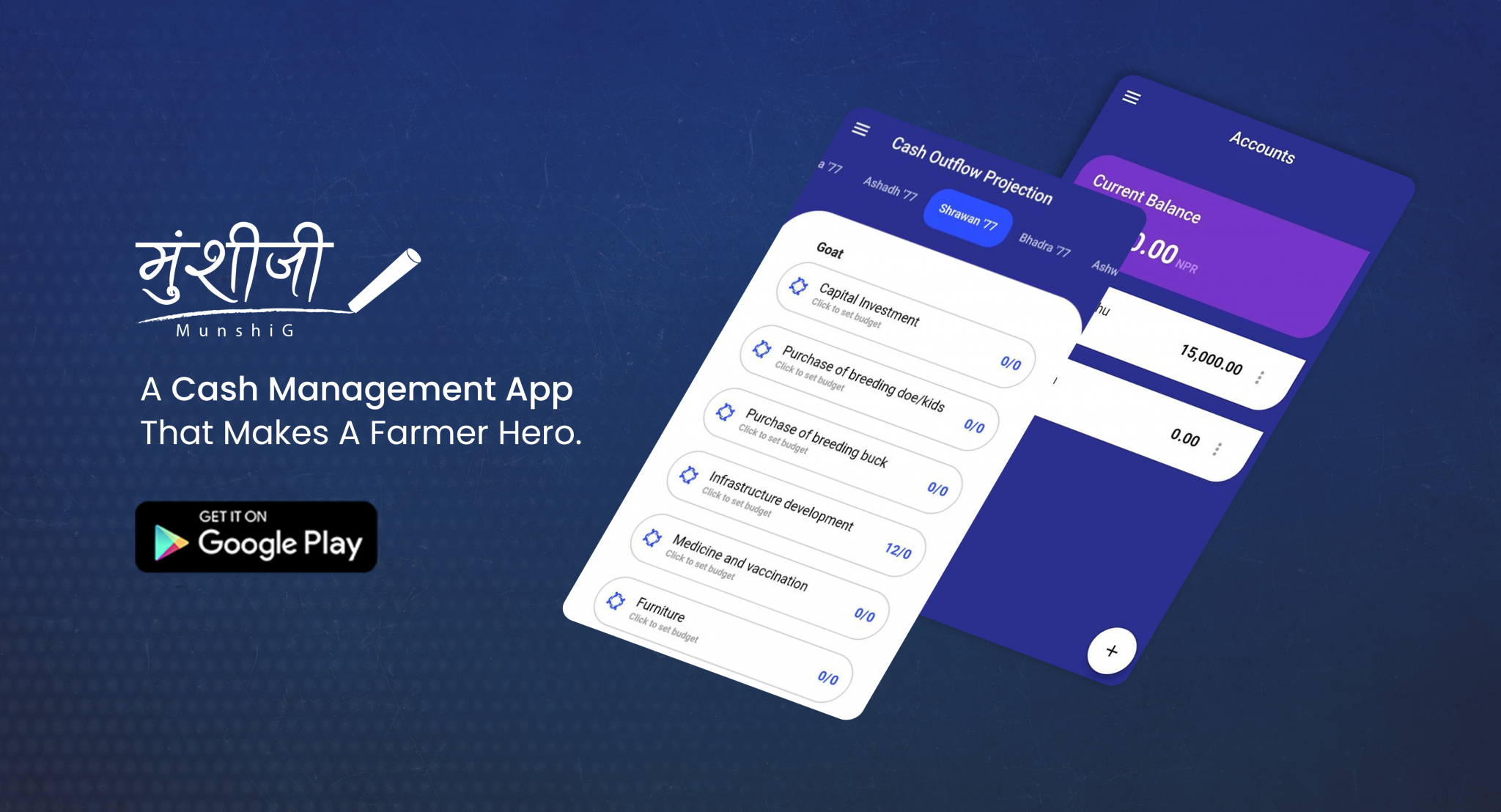 Why Data Driven Decision Making Is Important?
Data-driven decision-making ensures a higher probability of success, whether it is for a small firm or for a government introducing new policies and programs. Data touches everyone's life and every sector has many specific data-related challenges. Therefore, a two-day solve a thon was organized by The World Bank/The Asia Foundation with Support from UKIAD at the Kathmandu University School of Management on 14-15 December to look for data-driven solutions to a number of sectorial problems. This event was able to bring data scientists, programmers, developers, and researchers with diverse professional backgrounds and was able to provide them a platform to work collaboratively on data-driven projects to tackle development challenges.
The team of Aria Technologies participated in the event to demonstrate their solution for challenges related to promoting women farmers' entrepreneurship and access to finance. The pressing problem identified by the team was related to a lack of record-keeping and projection skills and knowledge among smallholder women farmers. Hence the concept of MunshiG, a farm cash flow management app was conceived and demonstrated during the event.
The app was developed with partial funding support from The World Bank/The Asia Foundation with its sole purpose of helping farmers to analyze monthly projections and to keep records of their actual cash flow. The users can generate periodic cash-flow projections and reports in their mobile app. What makes the app more unique are its convenient and accessible features which can be used online or offline. Only the backup features would require internet connection while user data and records remain in their phone app maintaining its privacy. The app also allows users to export Excel files of their projection that can be used as supporting documents while applying for loans.
This app not only allows farmers to improve farm cash flow, it also helps the farmers to understand the importance of cash flow statement and management.
Cash is King! Cash management is the central key to any business success. Cash-flow management is important to meet business obligations as well as benefit from opportunities that require working capital. Cash-flow position is the first indicator for any farmers to spot a trend in business performance. In good price years, it is important that cash flow is managed to build a cash reserve and to undertake necessary on-farm improvements. In poor price years, cash flow must be managed to ensure that all essential bills are paid (including living expenses) and that no long-term damage is done to the business due to a cash shortage. These concepts are well delivered to women farmers during training events held by Aria.
With more than 500 users currently, its mobile app provides supplementary offline training modules that trains the farmers on cash flow management with tutorials available in the mobile app. Workshops and cash- flow training were conducted in Nuwakot district, Nepal with more than 300+ women farmers in support of UNESCSAP, SIAS and Mero Microfinance. To determine the attitude of the women farmers towards the uses of technology and their techniques used in planning and managing their business finances, a quick user survey was conducted after the workshop with very satisfactory results and valid information.
However, challenges such as behavioral changes, digital literacy to adopt and practice newly acquired skills and knowledge still exist. More investment is required to promote the idea of educating informal sector women entrepreneurs on the importance of record-keeping and data-driven decision making. Aria is continuously striving toward addressing these issues and promoting the initiatives through partnerships, training events and online platforms.
MunshiG is an example of how data-driven decision-making can have positive impacts on microenterprises. In the near future, MunshiG will adopt learning from Hawa ko Reporter to include chat-bots and expand social media-based interactions with its user-base.
MunishG is a digital cash book which seeks to guide farmers for their betterment in every aspect of cash -flow management. It's a new progressive app that makes all the uncertainties a possibility.